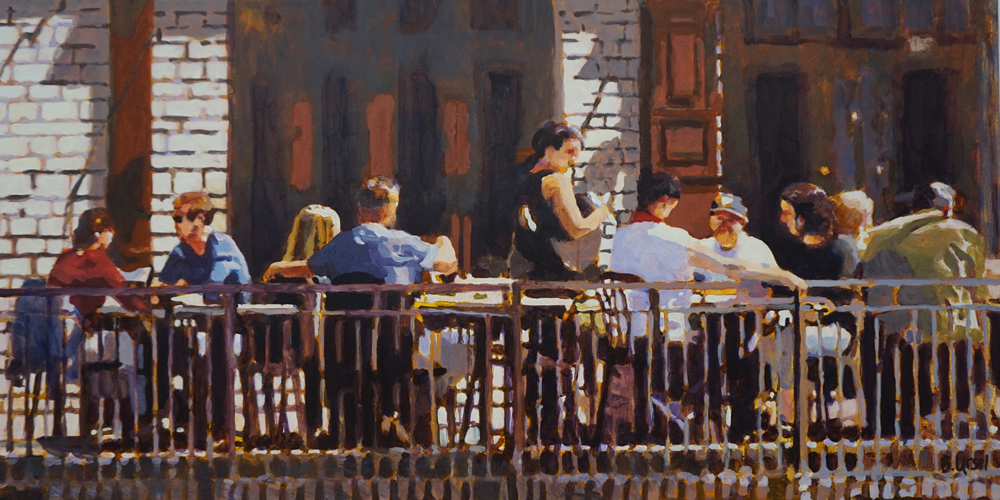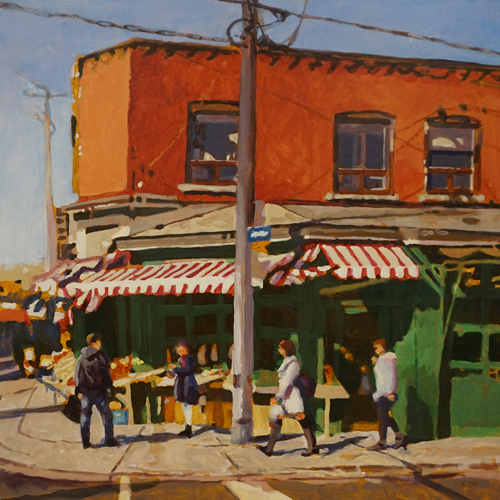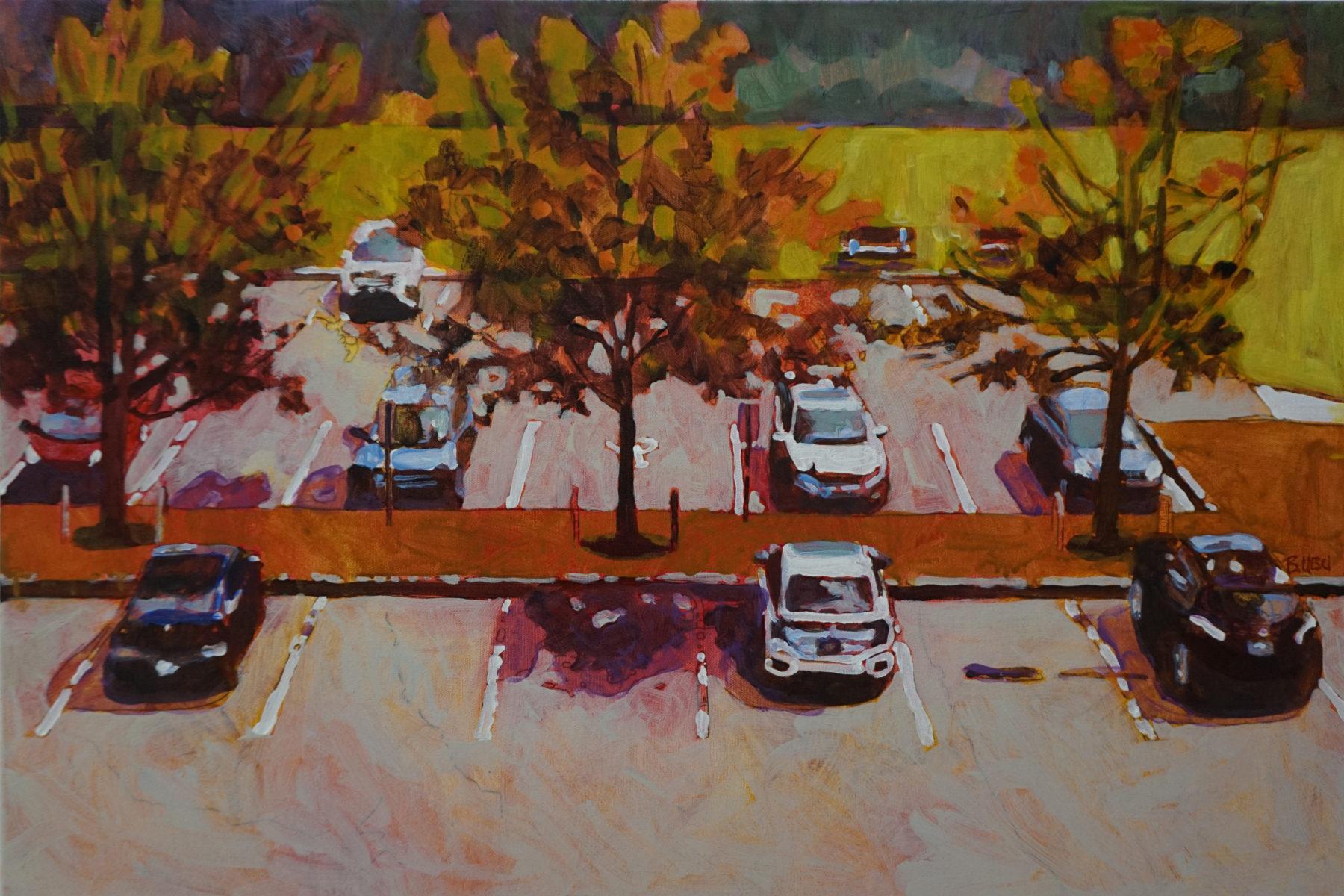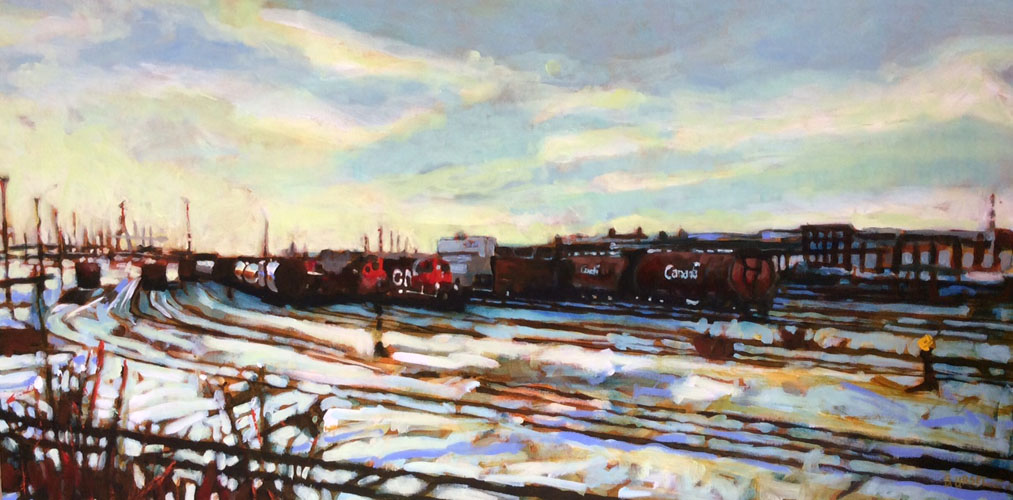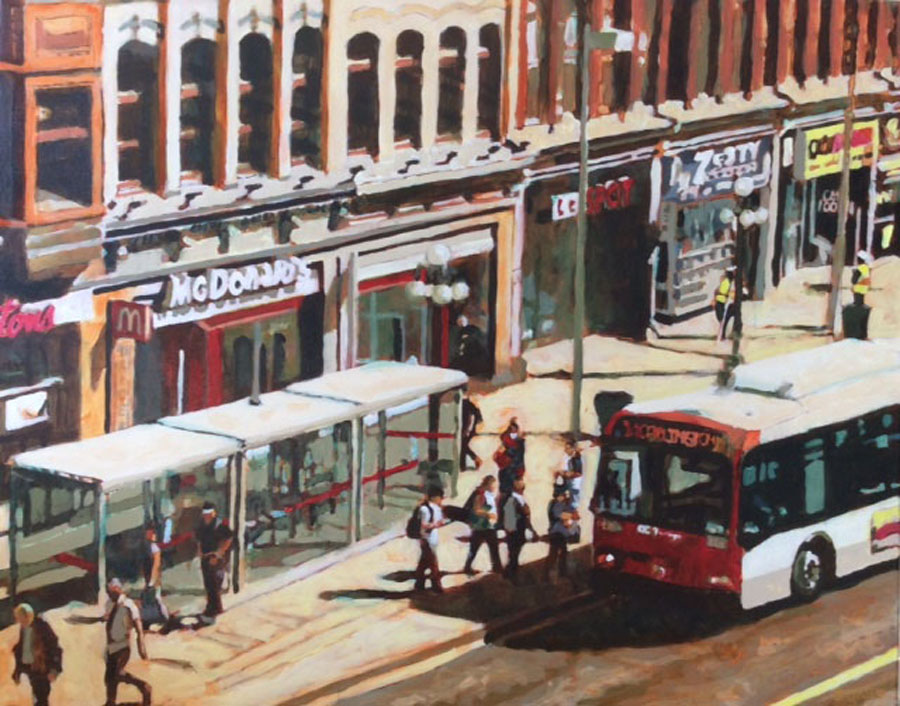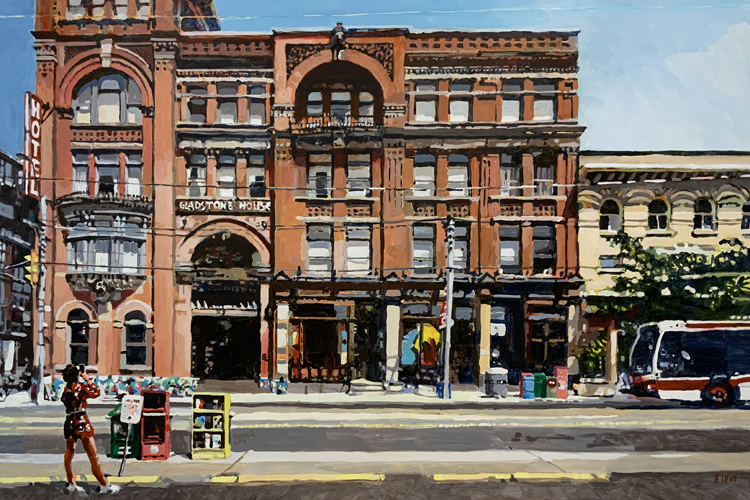 rideau-morning-for-home-slider
Capturing the Gladstone ipad web
---
I'm a full-time Ottawa artist and I paint in acrylics. I paint the light and the shadow it casts in urban landscapes — the streetscapes and people I see all around me. I hope that viewers of my paintings will enter into the scenes of my paintings and muse about the places and the people on my canvases or, even better, let the paintings reconnect them with memories of their own.
I'm very happy to be represented in Ottawa by Koyman Galleries, in Toronto by Canvas Gallery and in Montreal by Chase Art Gallery.
In 2019 I was awarded Active Member status in the Federation of Canadian Artists , a group originally founded in 1941 by members of the Group of Seven. The Federation judged my work to be of consistently high quality that I can compete on the Canadian national stage. For the second year in a row I'm honoured to have my paintings featured in the Federation's calendar. "Coffee First" appears in the 2022 calendar and "The Golden Hour" appeared in the 2021 calendar and was also a 2020 award-winner in the Federation of Canadian Artists 365 Online Exhibition.
Contact me if you want more information about any of my paintings or if you have any questions.