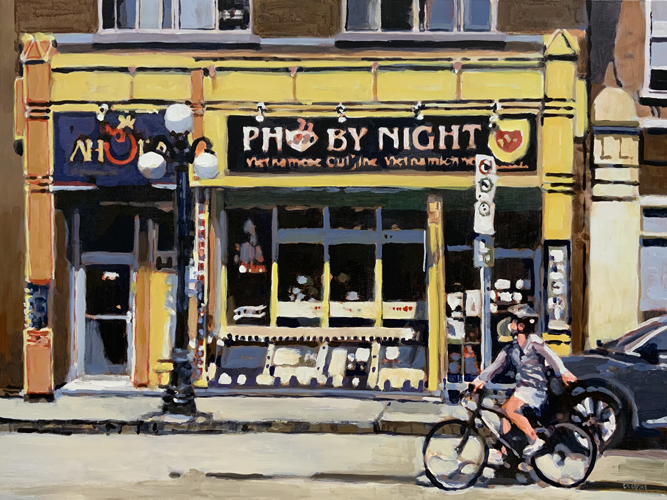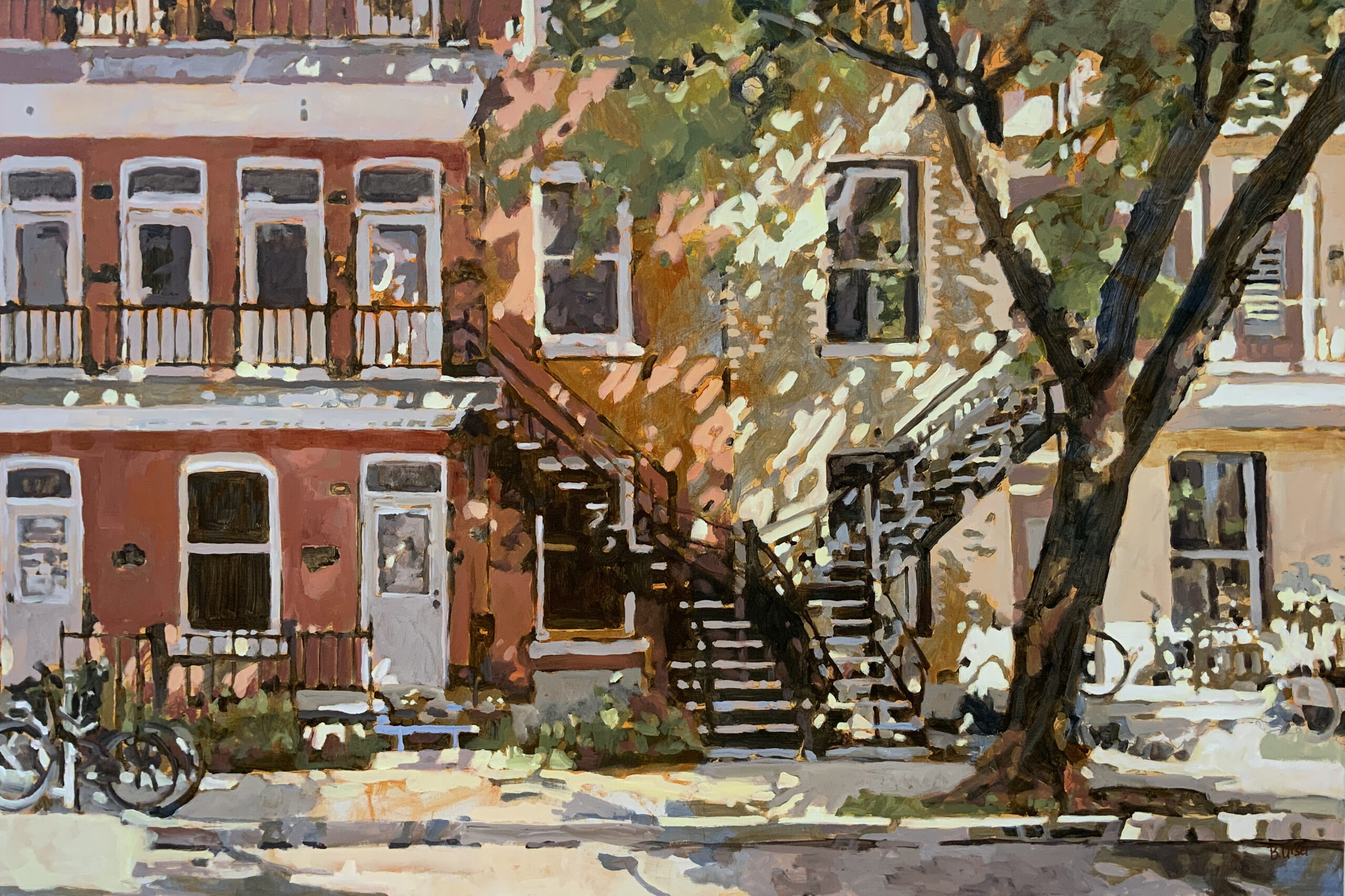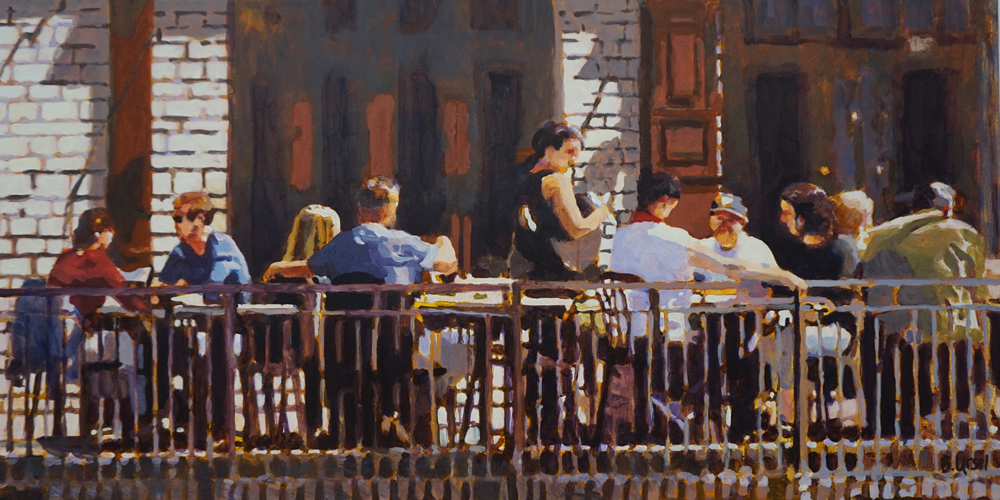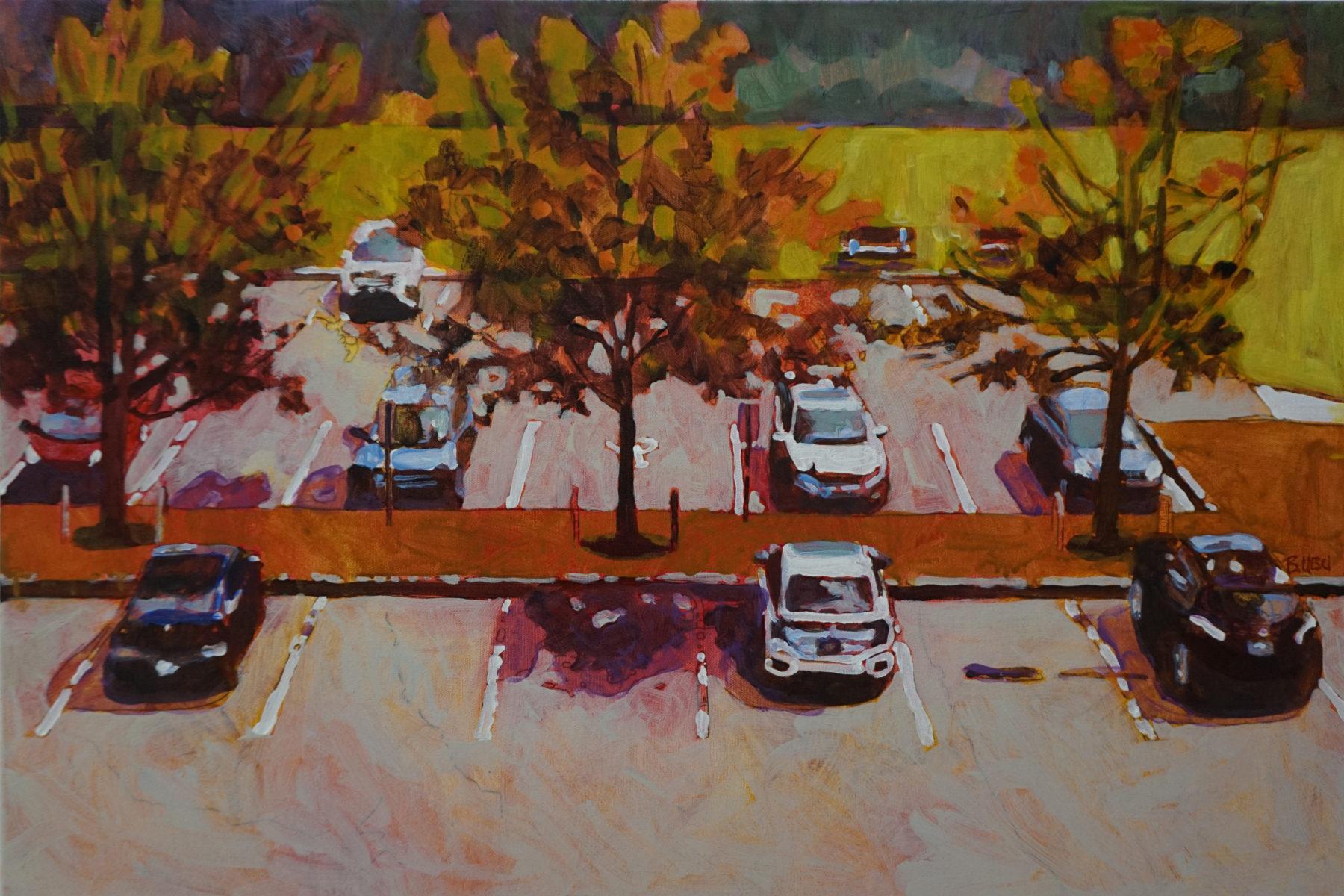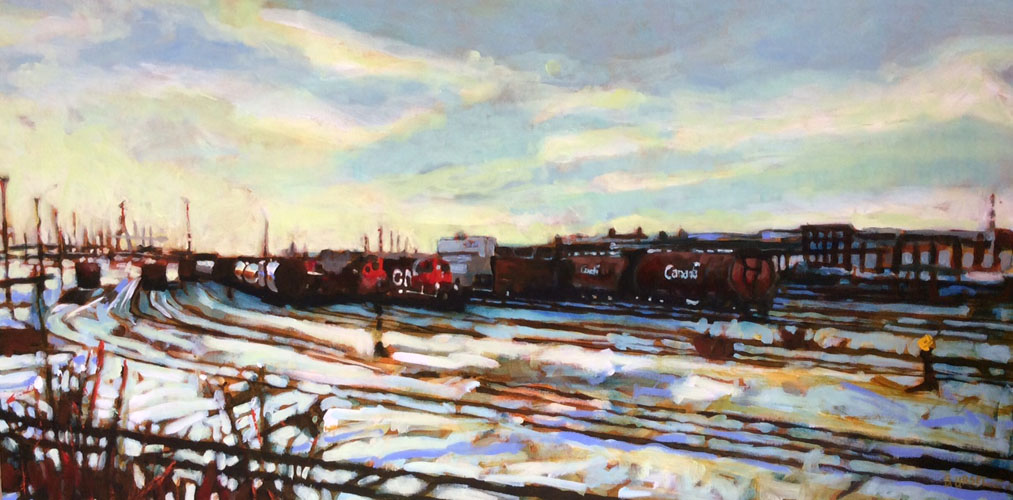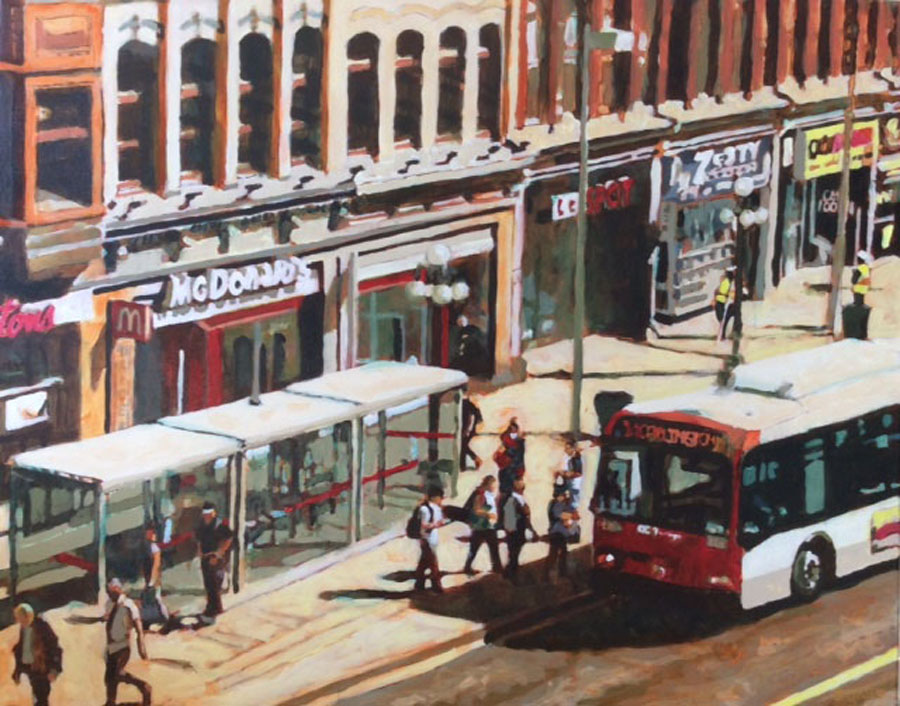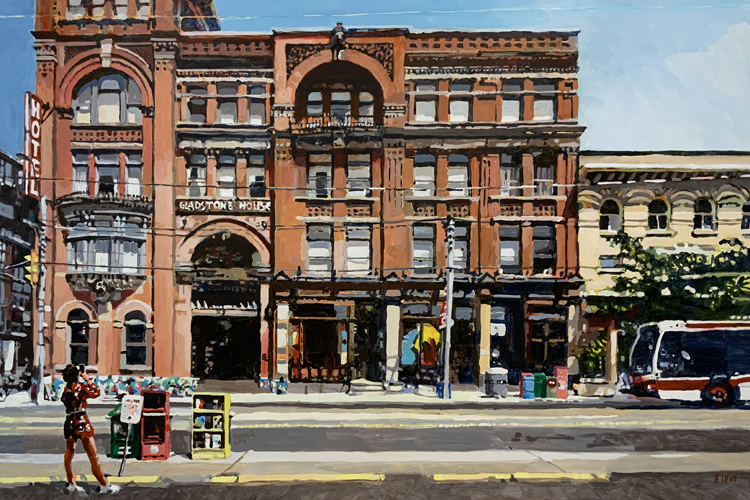 rideau-morning-for-home-slider
Capturing the Gladstone ipad web
---
I'm a full-time Ottawa artist and I paint in acrylics. I paint the light and the shadow it casts in urban landscapes — the streetscapes and people I see all around me. I hope that viewers of my paintings will enter into the scenes of my paintings and muse about the places and the people on my canvases or, even better, let the paintings reconnect them with memories of their own.
I'm very happy to be represented in Ottawa by Koyman Galleries , and Galerie Annexe of the Ottawa Art Gallery; in Toronto by Canvas Gallery; and in Montreal by Chase Art Gallery.
NEWS: In 2023 I was honoured to learn that my painting "Laundry Majestic" was purchased by the City of Ottawa and accessioned into the permanent City of Ottawa art collection. You can come to the December 14th opening reception to celebrate all the new art added to the City's art collection this past year. The reception is free and will be held at the Ottawa City Hall Art Gallery at 110 Laurier Avenue West from 5:30 pm to 7:30 pm on Thursday December 14th. Speeches begin at 6 pm.
Contact me if you want more information about any of my paintings or if you have any questions.